National Tea Day is quite possibly one of the most British celebrations we could think of. And with Taylors of Harrogate, the home of Yorkshire Tea just down the road from us at Fodder, we thought it would be rude not to pop over and see how the county's favourite brew is made.
Their state of the art facility produces approximately 30,000 tea bags per minute, that's over 34 million a day, and a whopping 9 billion a year! We were fascinated to find out how Taylor's obsessive attention to detail creates the perfect cup of tea every time. They source their tea leaves from multiple countries and are always changing the exact recipe based on seasons and availability. The attention to detail is fantastic, while we were visiting, we watched John hand sort through the peppermint tea to ensure the quality. Every batch is then checked again and tasted for quality before moving to the next stage, all guaranteeing that consistent cuppa every time!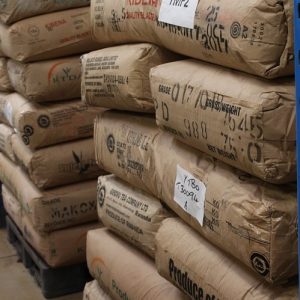 Taylors history started in 1886 as a small family business, and still has it's family values at its core…
'We're still family owned today and we work hard to stay true to our love of fairness, flavour and quality'
It has stayed true to its' Yorkshire roots and still …. it has grown from strength to strength and from it's humble beginnings is now one of the nation's favourites.
How to make the perfect brew A question they tell us they have been asked more than a few times… So Yorkshire Tea has dedicated a whole page on their website to it. Spoiler alert: Be patient, tea needs time to brew, about 4/5 minutes and then customise it to however you like it, although a good splash of fresh Yorkshire milk has got our vote.
Pride in the product is extremely vital to the company and that comes through when talking to every member of staff. Taylors runs a project called the Sourcing Academy, where members of staff across the company can apply, whether they are a factory floor worker or marketing manager, anyone and everyone who has an interest is considered. The program has a strong education focus with the lucky 'students' this year travelling to Kenya to meet with suppliers and understand more about the relationships and production.
The company holds themselves to a higher standard and is extremely open about their relationships, which they refer to as collaborations. They reinvest their profits in the local community and environmental projects. Read about their values here.