A Yorkshire Afternoon Tea Hamper
Let the afternoon flow with this delicious Yorkshire afternoon tea hamper.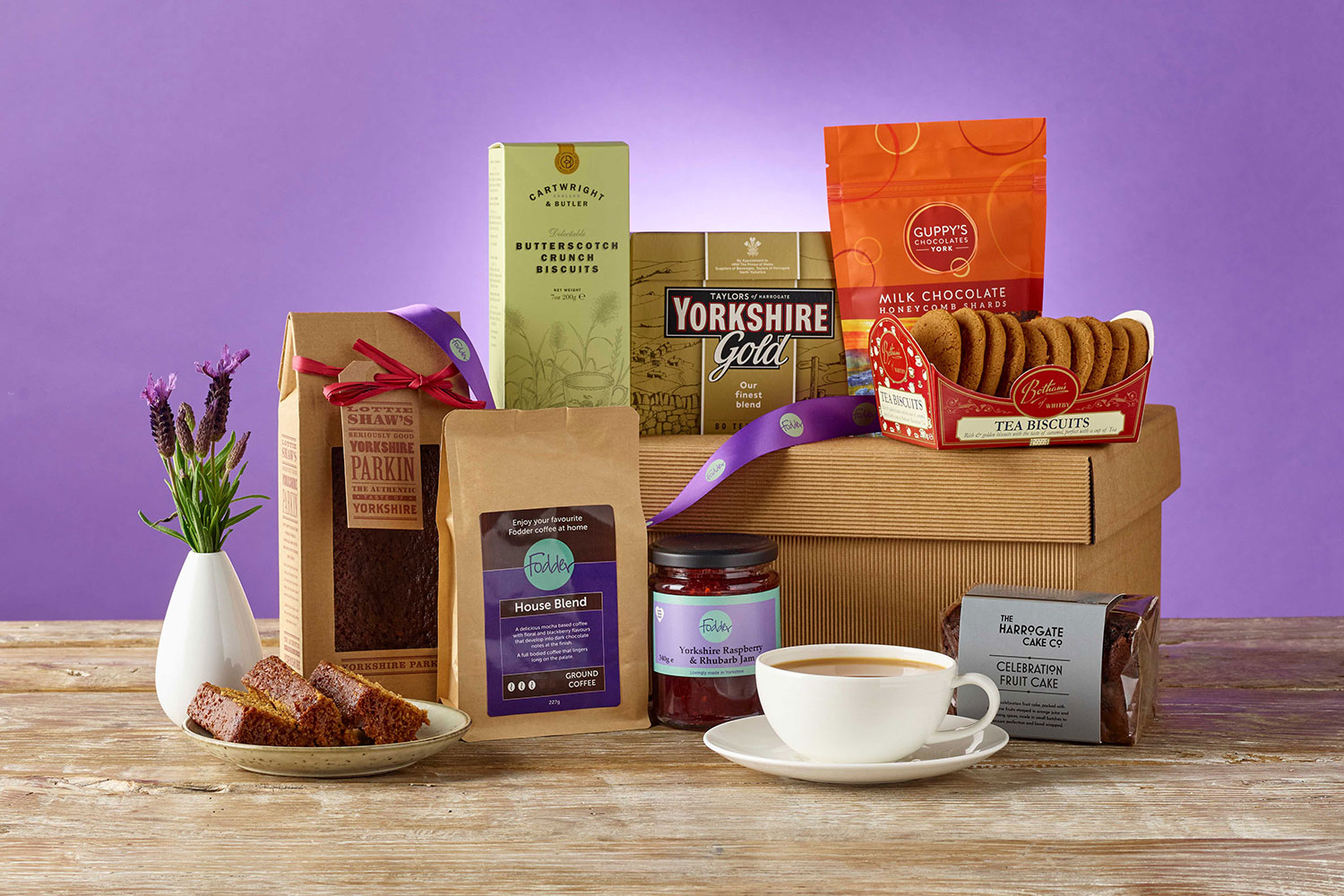 Let the afternoon flow with this delicious Yorkshire Afternoon Tea hamper. This delightful afternoon tea hamper includes ten items freshly picked from the Fodder shelves in our farm shop. For tea lovers there's Taylor's of Harrogate Yorkshire Gold Tea, or if you prefer coffee to perk you up we've popped in a bag of Fodder house blend coffee. We've also added some sweet treats to indulge in, such as a celebration fruit cake and a delicious jar of raspberry and rhubarb Jam.
This hamper effortlessly serves up some of the very best Fodder has to offer and comes neatly presented in a large, fluted window box. A great hamper gift for Grandparent's Day, Mother's Day, birthday, anniversary, Christmas, good luck and get well soon wishes.
Lottie Shaw's Parkin 420g
Guppy's Milk Chocolate Honeycomb Shards 120g
Harrogate Cake Company Celebration Fruit Cake Segment 450g
C&B Butterscotch Crunch Biscuits 200g
Botham's Tea Biscuits 200g
Fodder House Blend Ground Coffee 227g
Taylors of Harrogate Yorkshire Gold 80's
Fodder Raspberry & Rhubarb Jam 340g
Please see our Delivery, Returns & Refund Policy for further details regarding delivery timescales.
Show