Fabulously Fodder Hamper
The perfect alternative to a traditional hamper, beautifully presented in our Fodder jute bag and full of fabulously fodder favourites.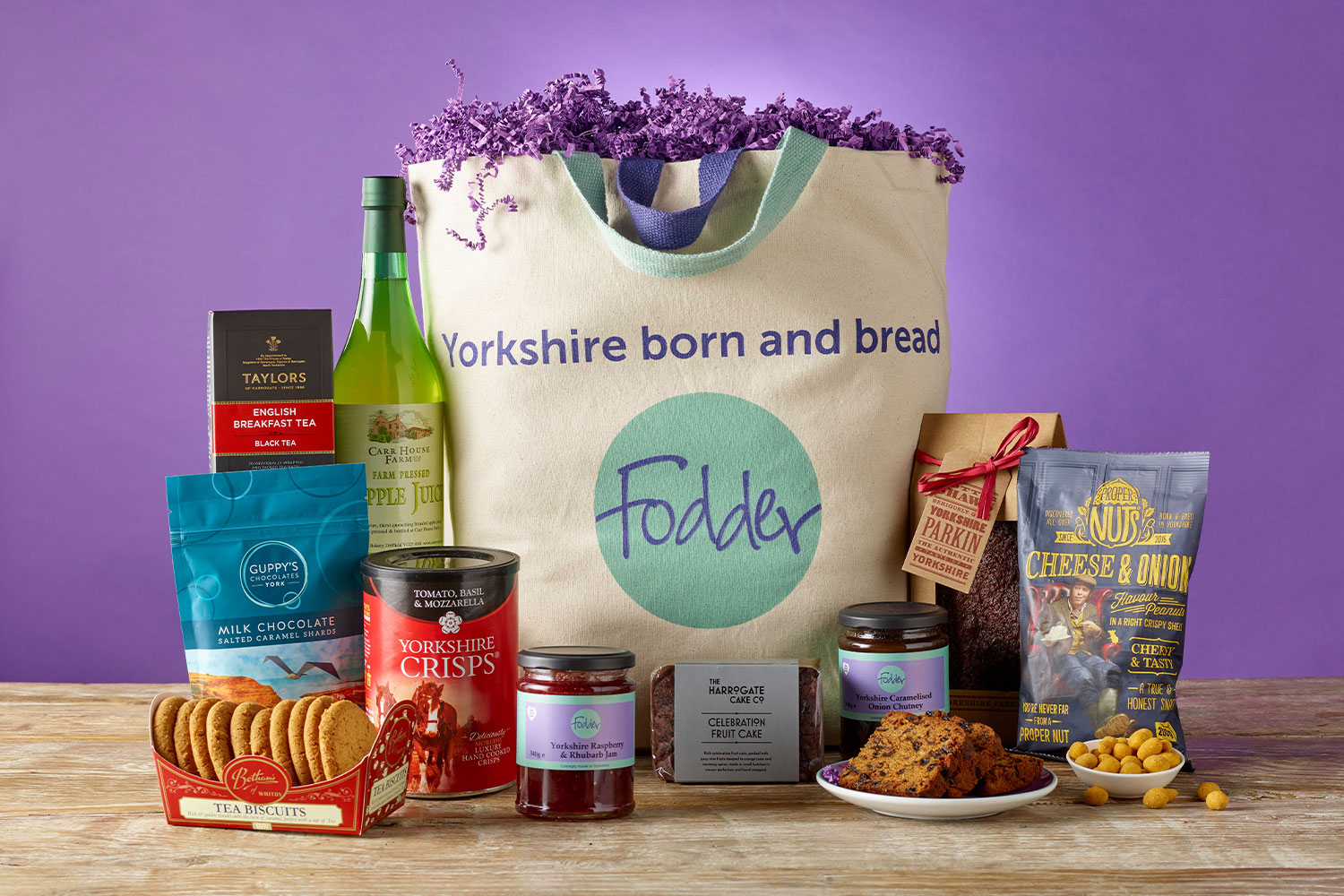 One of our Bestselling hampers. With 10 different handpicked Fodder favourites jam-packed in this goody bag, here's a gift that is Yorkshire through and through! The Fabulously Fodder hamper is guaranteed to put a smile on someone's face.
Fodder fans love Yorkshire Crisps as well as the deliciously, refreshing taste of Carr House Farm's pure pressed apple juice. There's something for everyone here to tickle the taste buds and the perfect alternative to a traditional hamper.
Carefully packaged and beautifully presented in a Fodder jute bag.
Yorkshire Crisps Tomato Basil & Mozzarella crisps 100g
Guppy's Milk Chocolate Salted Caramel Shards 120g
Lottie Shaw's Parkin 420g
Grandma Wilds Mini Cheddar Bites 100g
Carr House Farm Apple Juice 75cl
Fodder Caramelised Onion Chutney 340g
Taylors of Harrogate English Breakfast Tea 20's
Botham's Tea Biscuits 200g
Fodder Raspberry & Rhubarb Jam 340g
Harrogate Cake Company Celebration Fruit Cake Segment 450g
Please see our Delivery, Returns & Refund Policy for further details regarding delivery timescales.
Show